Eastern Arizona College (Thatcher)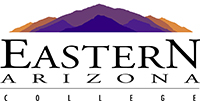 ---
Morenci Unified School District #18
Education and resources for children K–12 | morenci.org
Morenci Unified School District is the largest school district in Greenlee County. We are located in Morenci, Ariz., a small rural mining community positioned 40 miles from New Mexico and 40 miles from Safford, Arizona.
Our goal is to help all students succeed at each grade level and graduate from high school well prepared for the next level of their educational journey. Our staff is dedicated to making our schools an exceptional place to learn. We believe we can ensure this by building supportive, positive relationships in a culture of academic excellence.
All of us – including cafeteria workers, custodians, maintenance workers, instructional aides, computer technicians, teachers, administrators, office personnel and other staff are a team focused on supporting the continued academic and personal growth of each student.