Get fit, get social with the Morenci Fitness Team, located within the Community Center. You do not need to be a townsite resident to join, and we do offer drop-in rates.
NEW Hours!
Monday - Friday - 4 a.m. - 9 p.m.
Saturday - Sunday -7 a.m. - 5 p.m.
Contact the Morenci Community Center for any questions. | 928.865.6598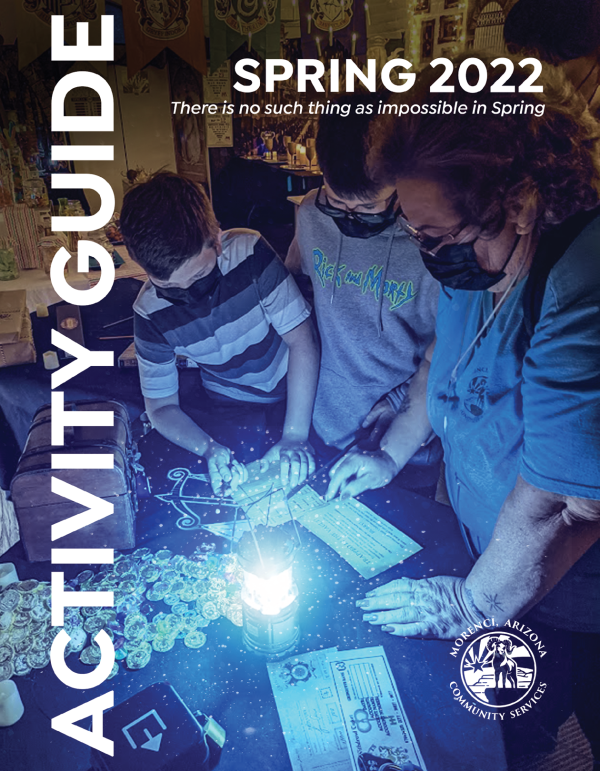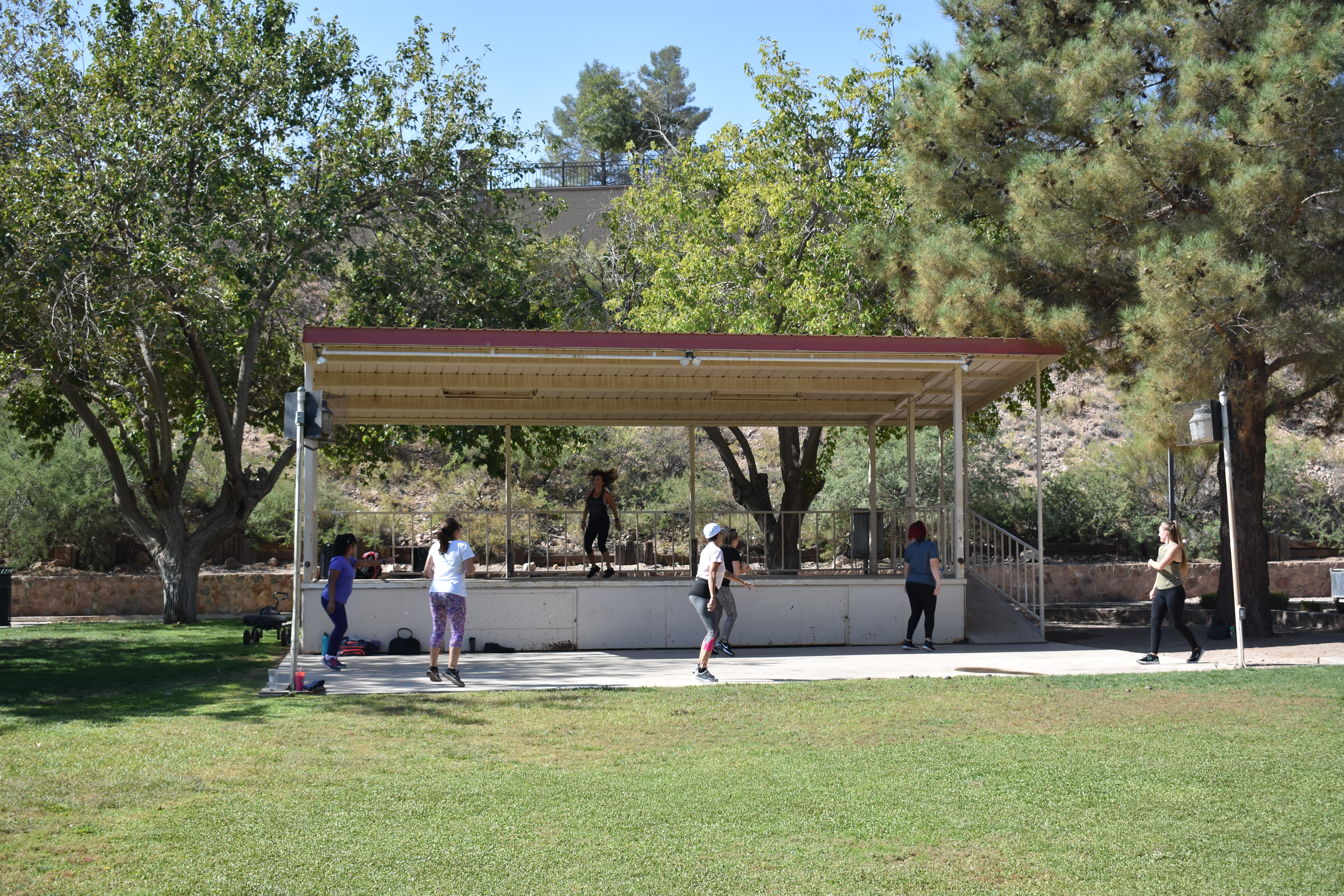 Group Classes Offered
(muscular strength)
(total body conditioning)
-

We're getting that heart rate up with some fun WOD's (workouts of the day). This class will highlight Olympic lifts such as snatches, cleans and jerks. Variables like time and weight will ensure everyone has an intense workout! Beginners will work with form before the weight factor is implemented.

-

In order to be an athlete and crush various lifts, we must first ensure our body is mobile in all the right ways. This class can range from beginners to advanced because everyone can benefit from working on their mobility and range of motion.

-

Perfect class to build muscle and strength! Using hypertrophy techniques, we build those muscles up while putting emphasis on powerlifting with the 3 main lifts; squat, deadlift and bench press. Made for beginner to advance. The only goal we set is to be better than you were the day before!

Cycling (muscular endurance and cardio)
(relaxation and mobility)
(Resistance, Interval, Power, Plyometric, Endurance & Diet)
The safe operating of the facilities requires everyone follow these basic guidelines:
Do not come to the facility if you do not feel well - we reserve the right to send you home

Face masks are required at all times if six feet of social distance isn't kept.

Respect social distancing at all times.
Temperature check are required at the door, along with a safety questionnaire
No one allowed under the age of 12.
Childcare is available - please call 928-865-7695 to reserve a spot.
Showers are available in locker rooms and cabana's are by request only.
Lockers are available for day use or you may rent one.
Members must wipe down all fitness equipment before and after use. The use of fitness equipment is limited to one user at a time
Indoor Pool
Large dump bucket

Zero-depth entry

Vortex pool

Two-story tube slide with timer

Locker rooms and family cabanas

Splash Zone

Lazy river

ADA accessibility
Outdoor Pool
Six 25-meter lap lanes

Water slide with five-foot drop

1-meter springboard

Shaded pavilions with picnic tables

Lounge seating

ADA accessibility
*Hours may be adjusted during school holidays and breaks
Morenci Aquatics COVID Updates
➢ Under 9 years of age must come with an adult
➢ Masks required indoors
➢ Showers will be available for use

Jump in! Morenci's outdoor pool and indoor aquatic center is a great place to learn, exercise and socialize. Take a class or just take a break and relax in the water, down the slides or in the Splash Zone – it's all in good fun! Both pools are heated year-round.
The Community Center Guidelines remain in effect including temperature checks at the front door and wearing a mask, except while swimming.
INDOOR POOL
Monday–Friday
10-11 a.m. ........ Adult Water Fitness (M-TH) (will move outdoor in warmer weather)

1–2:30 p.m. ..................................................................................Adult Water Walking

4–6 p.m. .......................................................................................Swim Lessons (T/TH)

4–6:30 p.m. .............................................................................. Open Swim (M/W/F)
Saturday
11 a.m.–5 p.m. ................................Open Swim (will move outdoor in warmer weather)
Closed Sunday

OUTDOOR POOL
Monday–Friday
11 a.m.–1 p.m. ........................................................................................Adult Lap Swim

11 a.m.–1 p.m. ...................................................................................Master Swimming

3:30–5:45 p.m. .............................................................................................Swim Team

6–7 p.m. ................................................................................. Adult Lap Swim (M-TH)

Saturday
11 a.m.–5 p.m.. .............................................................Open Swim (in warmer weather)
Closed Sunday

* Weather Dependent
Hours may change due to school events, holidays, etc
For up-to-date information please contact the Aquatics Department at 928.865.6621